Futurelight – Tecnologia rivoluzionaria The North Face
20 LUGLIO 2020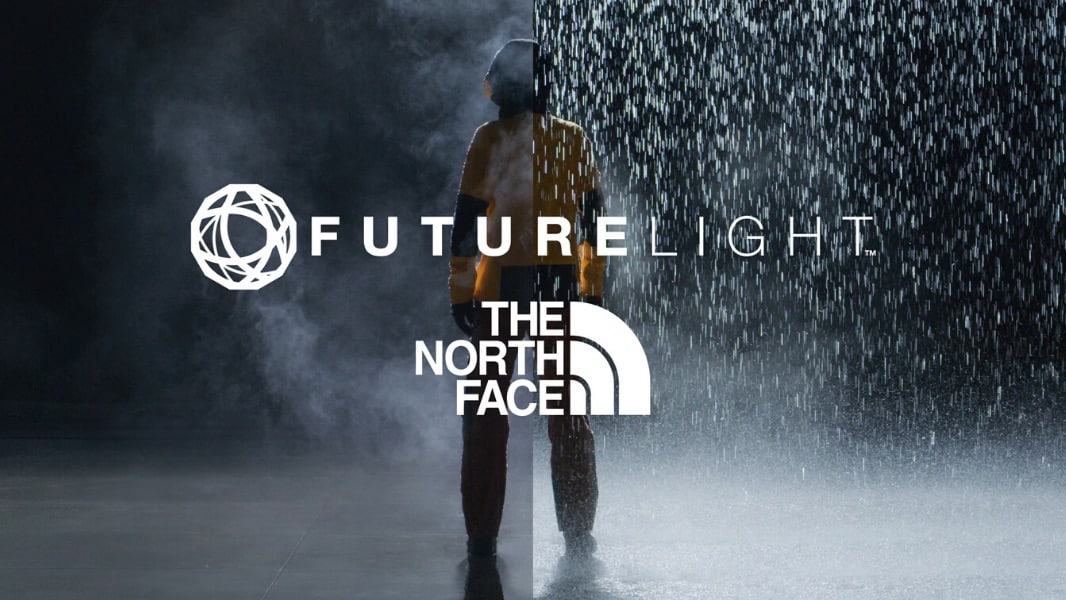 The north face, dopo anni di innovazioni continue, riesce ancora a stupire con i suoi upgrade tecnologici. Nello specifico, sono stati capaci di creare una membrana impermeabile che è, allo stesso tempo, permeabile all'aria.
Cos'è la tecnologia FUTURELIGHT?
La membrana FUTURELIGHT™ presenta una nanostruttura grazie alla quale viene consentito il passaggio dell'aria, offrendo maggiore ventilazione – aspetto indispensabile in determinate circostanze ambientali – e traspirabilità senza rinunciare a impermeabilità e resistenza.
Qual'è il suo punto forte? L'utilizzo della nanofibra ha permesso all'azienda statunitense di creare la membrana più leggera e traspirante di sempre. In altre parole un tessuto ultrasottile, flessibile e comodo.
Questo tessuto, sviluppato utilizzando l'innovativa tecnologia Nanospinning sarà proposto per le giacche, pantaloni e salopette delle linee Summit Series™, Steep Series™ e Flight Series™. E per capi selezionati della linea invernale 2021.
Determinato a sfatare la convinzione che un capo resistente all'acqua debba essere inevitabilmente scomodo, ingessato e pesante, il brand ha intrapreso un lungo percorso volto a creare un tessuto impermeabile non soltanto morbido, leggero, flessibile e comodo ma anche resistente e progettato in modo sostenibile.
Testato in montagna e in laboratorio
Per stabilire un nuovo standard nel settore dell'abbigliamento outdoor, North Face ha testato e ideato FUTURELIGHT™ in un modo del tutto innovativo: ha fuso esperienza sul terreno con progettazione indoor. Per questo si sono avvalsi della collaborazione con Underwriter Labs, un'organizzazione indipendente di fama mondiale dedicata al settore delle scienze e della sicurezza con oltre 120 anni di esperienza nel collaudo di tute antincendio e anticontaminazione.
In particolare, Underwriter Labs ha sottoposto il tessuto FUTURELIGHT™ ai rigorosissimi test di integrità ai liquidi utilizzati per l'equipaggiamento dei Vigili del Fuoco, rovesciando sul tessuto più di 750 litri d'acqua all'ora. Superato questo stress test, il tessuto FUTURELIGHT™ ha ricevuto da Underwriter Labs una certificazione di impermeabilità totale con elevati livelli di permeabilità all'aria.
Allo stesso tempo non è mai mancato l'apporto di tutti gli atleti professionisti che collaborano con North Face, che hanno contribuito attivamente alla realizzazione di FUTURELIGHT. Per non parlare dei dettagli, spesso inezie, che sono stati rigorosamente testati, studiati e messi alla prova da sportivi di fama mondiale: oltre 400 giorni continuativi di prove sul campo. Un arco temporale di test per avere un'idea precisa di come tale membrana si comportasse anche sul medio/lungo periodo.
Abbigliamento The North Face FUTURELIGHT
Fanno parte di questa linea, ad esempio, la giacca GIACCA TENTE FUTURELIGHT, disponibile in blu/nero e in marrone/nero e la versione femminile, in salmone/nero o verde/nero.
Nello specifico, il capo sopra citato è realizzato in nylon riciclato e impregnato con una finitura idrorepellente a lunga durata priva di PFC. Il modello è completamente termosaldato, presenta un cappuccio regolabile, polsini in Velcro® e interno in maglia elasticizzata che, a differenza degli altri rivestimenti, non genera una sensazione di freddo sulla pelle nuda.
Roma Nordic Walking festeggia i primi 20 anni della vera camminata nordica! Nel mese di settembre si terranno molte uscite organizzate dall'istruttrice Colozza […]
SHARE
Sconti su tantissimi articoli per la montagna, ci troverete aperti anche la settimana di ferragosto! […]
SHARE